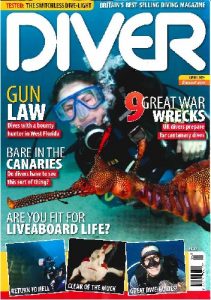 Well, it's been a while since I've posted anything on this blog. We've been kind of busy since the arrival of Thomas.
My friend Steve Warren has written a very moving article in this month's Diver Magazine about the filming trip we made a few years ago to visit the wreck of the Bowbelle in Madeira. We travelled with film maker Drew Sutton, a survivor of the Marchioness disaster keen to exorcise the demons.
Here are a few images from the expedition. All images © JP Trenque and Steve Warren.