August 2007
Swimming in the blue through the thermocline at 26m, the water temperature suddenly dropped from 30oC to a "chilly" 27oC. Around me, 10 divers looked in all directions for signs of the distinctive shapes we all hoped to encounter. We'd lost sight of the reef but nobody cared. As long as we came across some of the schooling hammerheads that visit Layang Layang from March to June, we would be 11 happy divers indeed!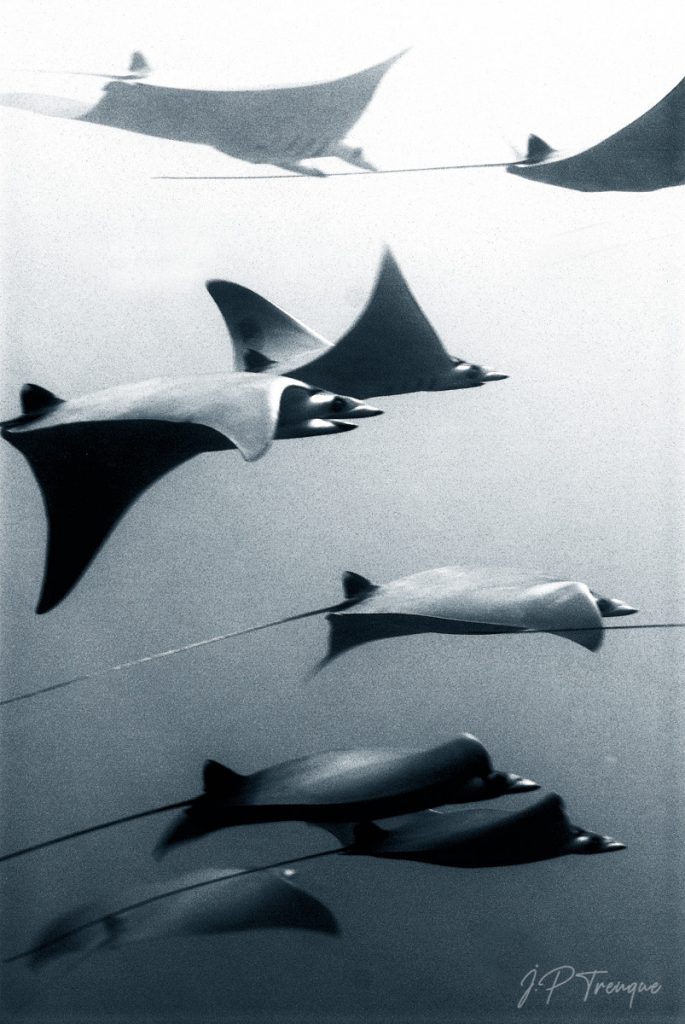 Not many people know about this Malaysian resort. A tiny speck of land in the South China Sea, north west of the province of Sabah, it is often overshadowed by the more popular Sipadan in the south-east, famous for its big schools of barracuda and jacks, and for the sheer number of resident turtles. The Layang Layang experience doesn't start on the island though, but at Kota Kinabalu airport, where a special Layang Aerospace flight is chartered several times a week. After a quick weight-check where all passengers had to step on the scale with their hand-luggage, we were invited to board the ageing windowless twin-prop aircraft through the tailgate and were greeted by its Russian crew. I'd been worried about being over the 25kg luggage allowance, but with a BBC film crew checking-in 250kg of high-tech gear just before me, my excess baggage must have seemed like small fry compared to theirs! The dive bags secured in nets behind our seats looked like humanitarian cargo ready to be dropped. I just hoped they didn't hand us parachutes! The lack of overhead lockers wasn't really a problem for our hand-luggage. "Just leave it here at the back" the hostess suggested. Once seated, I couldn't help noticing the crankshaft. I don't read Cyrillic Russian very well, but the pictograms seemed to refer to manual landing-gear operation. Thankfully, I was never asked to start turning the handle!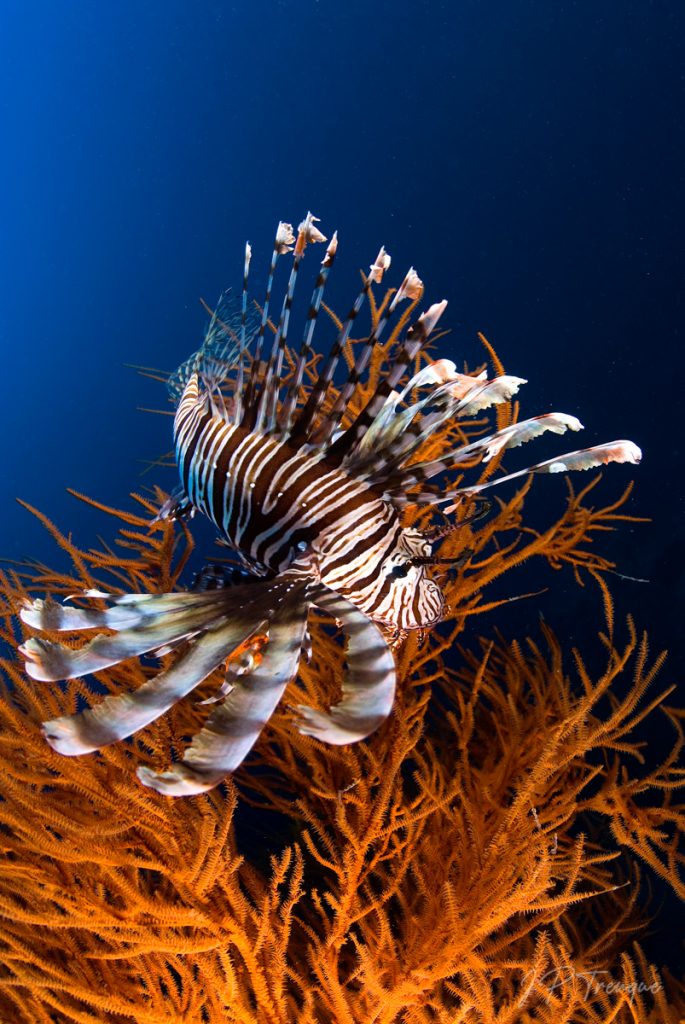 A couple of hours after touching down and checking-in, it was time to get kitted-up for the check-dive. On our way to the site, a pod of dolphins greeted us by riding the bow wave, as if to remind us that we had indeed arrived on holiday. From now on, we'd be following the same daily schedule of 3 dives, usually starting around 8am at the Gorgonian Forest, a steep wall dropping to some 2,000m where the scalloped hammerheads are known to hang around. Anticipating close encounters, I prepared the camera with a wide-angle lens and big dome port, already visualising a great Sport Diver front cover with that full frontal shot of the shark charging towards me. Instead, I was greeted by some reef fishes and hard corals. How well… maybe next time.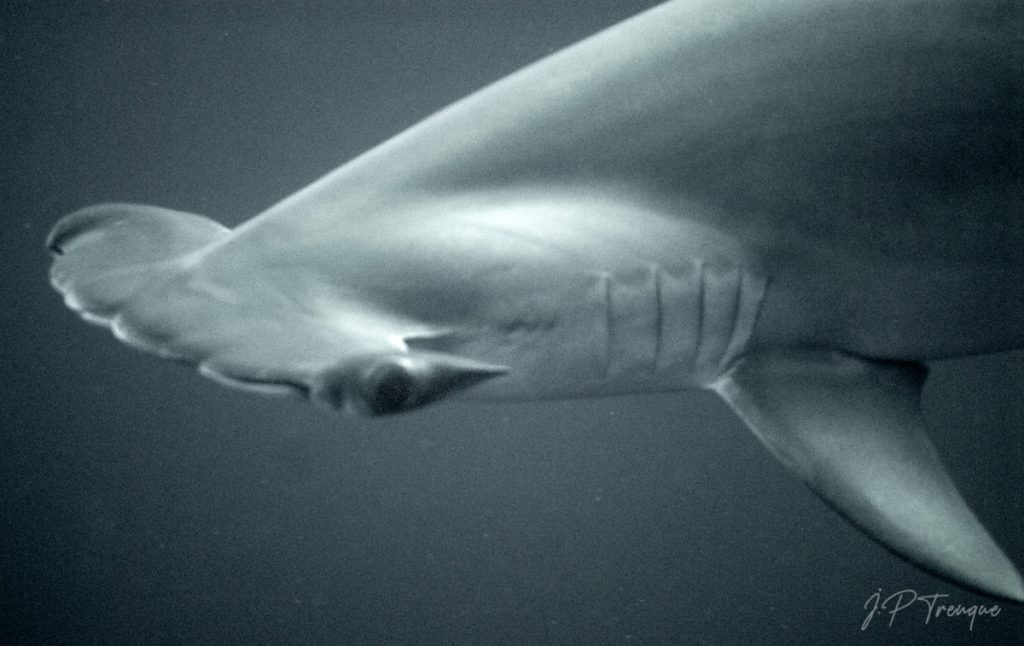 Layang Layang Island Resort is surrounded by a shallow lagoon and most dives take place just outside it, often on steep walls or ledges, after a 10-min boat ride. Hosts to the numerous colourful ring-eye hawkfish that live in the area, hard corals in superb condition make-up most of the reef topography, although some sites also offer an abundance of barrel sponges and gorgonians. A few fan corals are home to very cute pygmy seahorses. I feel sorry for these tiny critters. Discovered fairly recently, the masters of disguise quickly became prime subjects for photographers, some of whom would blast them relentlessly with zillions of watts of flash power. I think it may now be time to give them a bit of a break.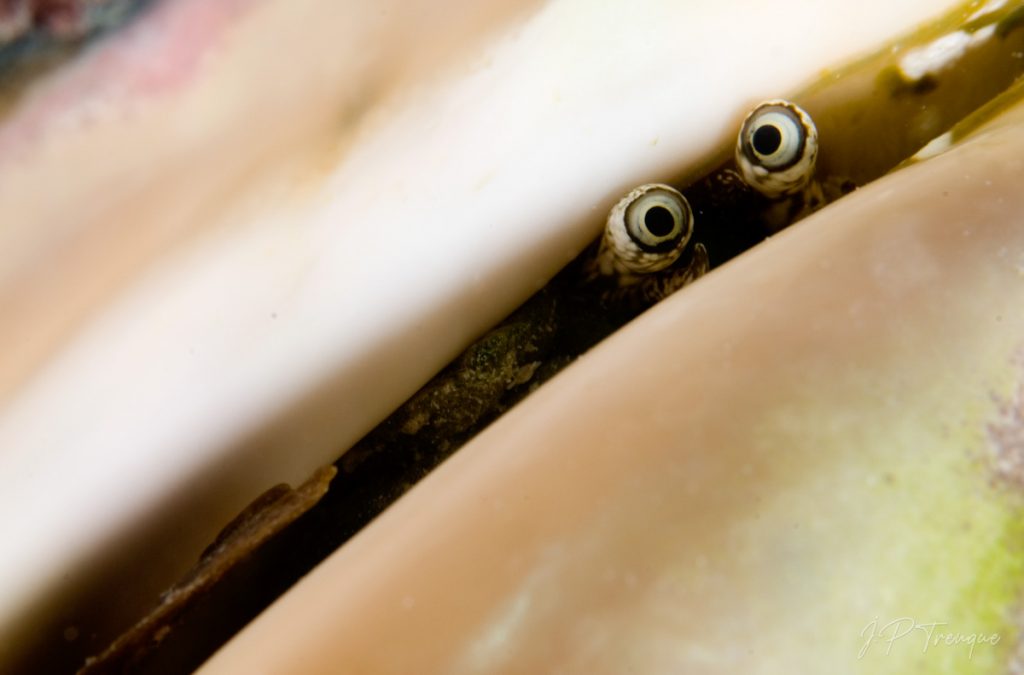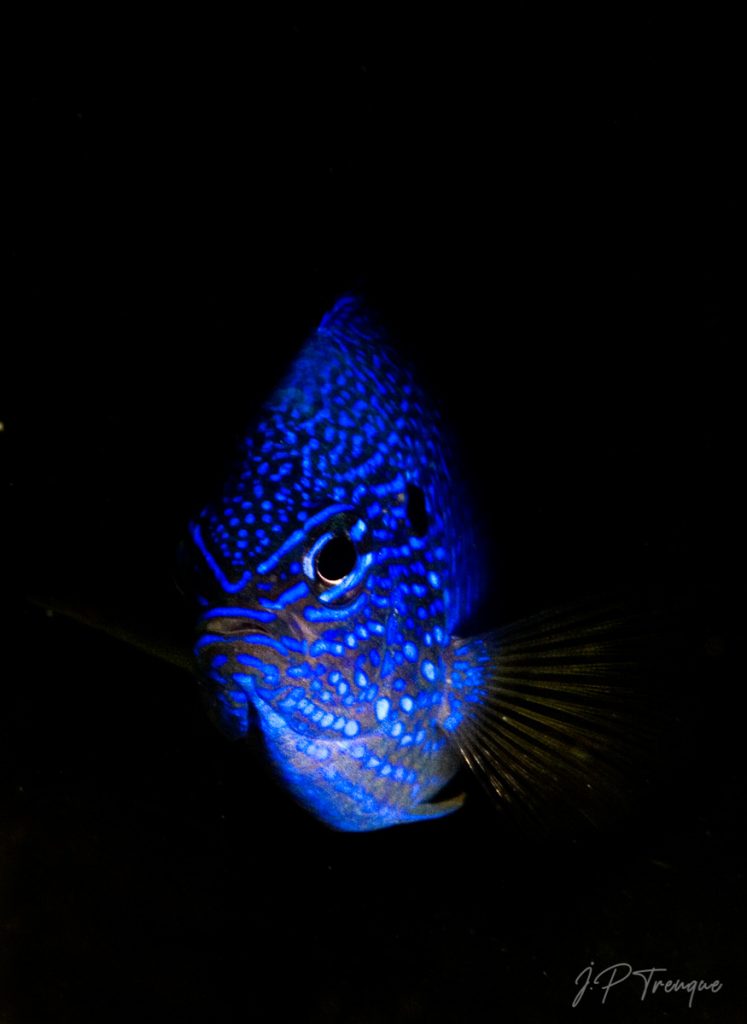 If you like small things underwater, it is also possible to shore-dive from the jetty, next to the dive centre, but the fine sand inside the lagoon doesn't do much for the visibility. Yet, if you're prepared to put-up with it, you'll be rewarded by the myriad of tiny critters that can be spotted there. On my last day of diving, I asked Amanda, one of the divemasters, if she would mind buddying-up with me and if I could borrow her trained eyes to spot the hidden wildlife. With no other divers around and no boat to catch, we weren't limited to the usual 45 minutes maximum dive time and ended-up spending over an hour and a half moving from one attraction to the next on a small patch of sand in about 5m of water.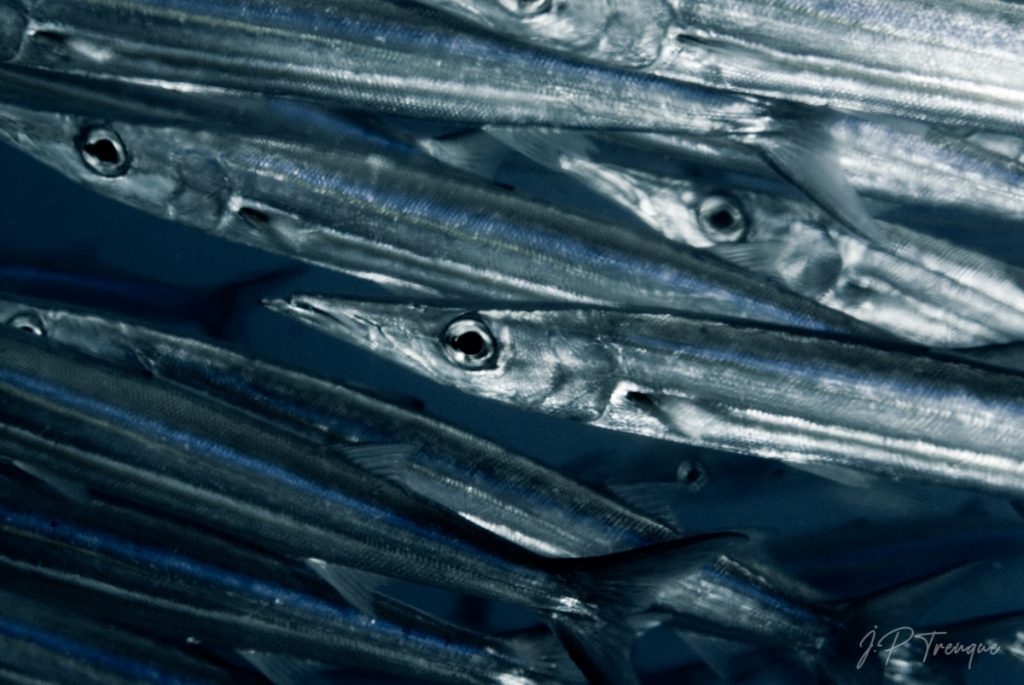 Some of you have just read the previous paragraph thinking "what? 45 minutes max dive time?" Err… I'm afraid so. And Layang-Layang doesn't seem to be the only resort to implement this rule. The official line is that there are no recompression facilities in the vicinity and, as a result, you have to dive more conservatively. That said, there is a chamber near Sipadan / Mabul / Kapalai and these resort also seem to be implementing the 45-minute rule. However, groups of experienced divers travelling together usually experience a lot more flexibility.
People say that anything can happen on any dive in Layang Layang, and on a few occasions, this statement rang very true. One minute, we were fending-off Titan triggerfish ambushes while the next, alerted by the divemaster's shaker, we were staring at a school of devil rays that can frequently be seen swimming graciously by. Also called mobula rays, they look very much like mini-mantas. I saw them on a couple of occasions during my stay, but unfortunately, each sighting lasted but a few seconds.
Photographers would be wise to dive with 2 cameras, in order to be ready for both macro and wide-angle opportunities that arise on every dive. Jasper, the chief instructor had suggested I should use a wide-angle lens for the 2 morning dives, and macro for the afternoon one. On the first couple of occasions when we saw a big animal, it was a lone shark way too far to get any wide-angle pictures. So on the third day, I decided to ignore Jasper's idea and take a long lens to try and record at least a silhouette in the distance. That's when 20 scalloped hammerheads decided to come close to investigate us. At least, I was able to use the standard excuse for the lack of "in your face" shots: Sorry, wrong lens!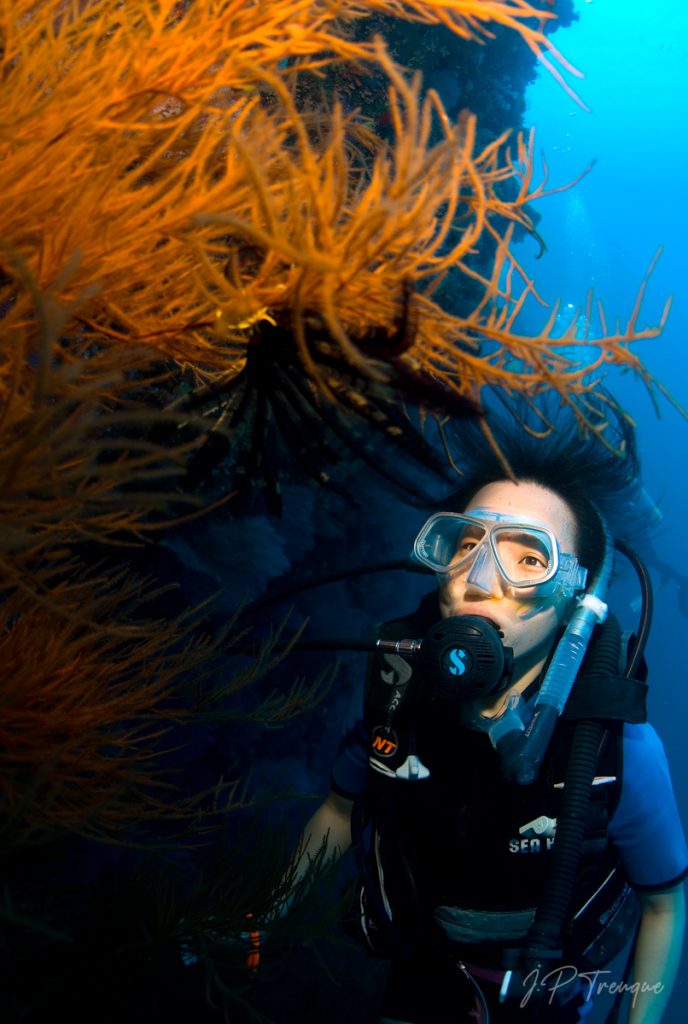 I decided to seek advice from Seok Wun, the resident video pro. I had met her in the past, when she ran the Scubazoo office in Kapalai. Her daily routine then was to film tourists during dives around Sipadan, Mabul and Kapalai. After she transferred to Layang-Layang Island Resort, Seok had to be much more alert to capture the brief encounters with interesting marine life. "We often see the rays and, in the peak season between March and May, the hammerheads are the big attraction. But you can't spend the entire dive looking in the blue hoping to see them otherwise you won't capture the reef life and won't sell any DVDs. You need to get footage of the divers and have an eye for interesting smaller things that live amongst the corals." Seeing Seok at work was a big eye opener. She always managed to be discreet to avoid interfering with the guests but every time anything happened, she was there, at the prime spot, her camera rolling. On my second dive with her, I was like her remora, following everywhere as she darted from one spot to another and relying on her experience in order not to miss any of the action. Eventually, it paid off and I managed to download a few images which, I hoped, would make decent new black & white prints.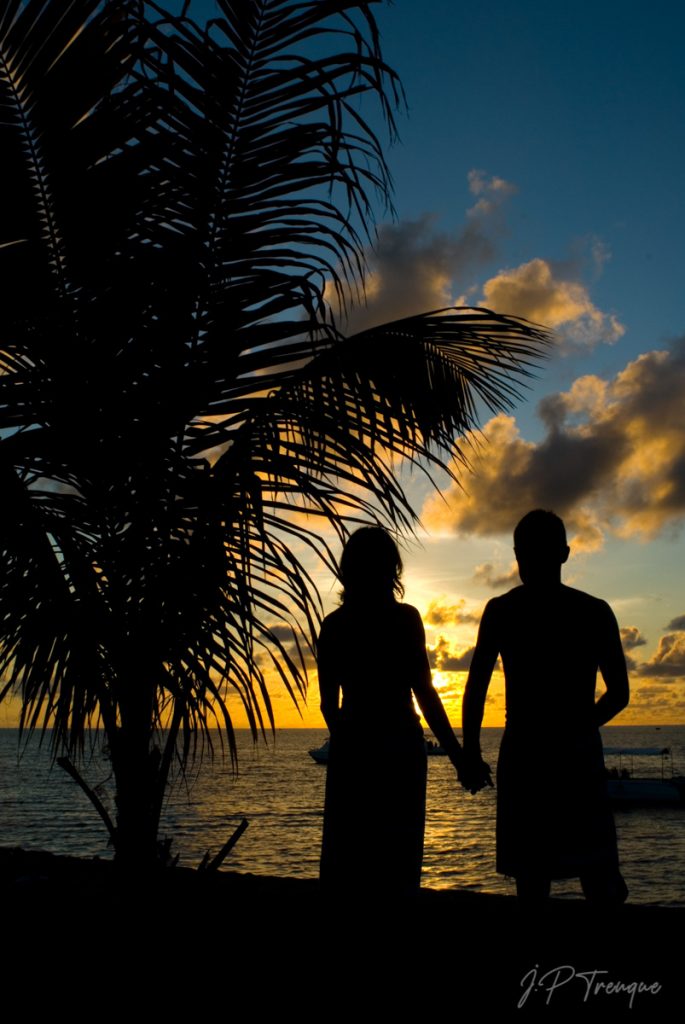 The schedule of 3 dives a day interspersed with either naps or succulent meals doesn't leave much time for land activities. Not that you can venture very far anyway as the military outpost on one end of the island is off-limits to tourists. The swimming pool area is a great place to chill-out and some continental-European tourists seemed to be spending their whole days there, towels on the recliners and everything. If you're more interested in bird watching than roasting by the poolside, a tiny islet at the end of the runway is home to hundreds of brown bobbies, egrets and other swallows. If you can put-up with the smell of guano, the staff will be happy to drop you there by boat.
On my last evening after dinner, thanks to Layang-Layang's wireless broadband connection, I sat by the pool outside the restaurant and broke an old promise never to surf the web while on holiday. I just couldn't resist emailing a few pictures to my mates stuck their office cubicles in sunny London. Even in such remote places, you just can't get away from the internet anymore!
Four days in Layang-layang were not nearly enough to see what the island had to offer both over and underwater. I'd been skeptical about promises to see lots of big animals, having heard the famous "you should have been there last week" excuse far too many times. However on this occasion, the sharks and rays did turn-up for brief, yet memorable encounters. A few days after flying out, I received a "you should have been there the following week" email from Seok, informing me that a whaleshark had just popped down to the resort and that all the guests had had a chance to see it. Apparently, she wasn't joking leg either!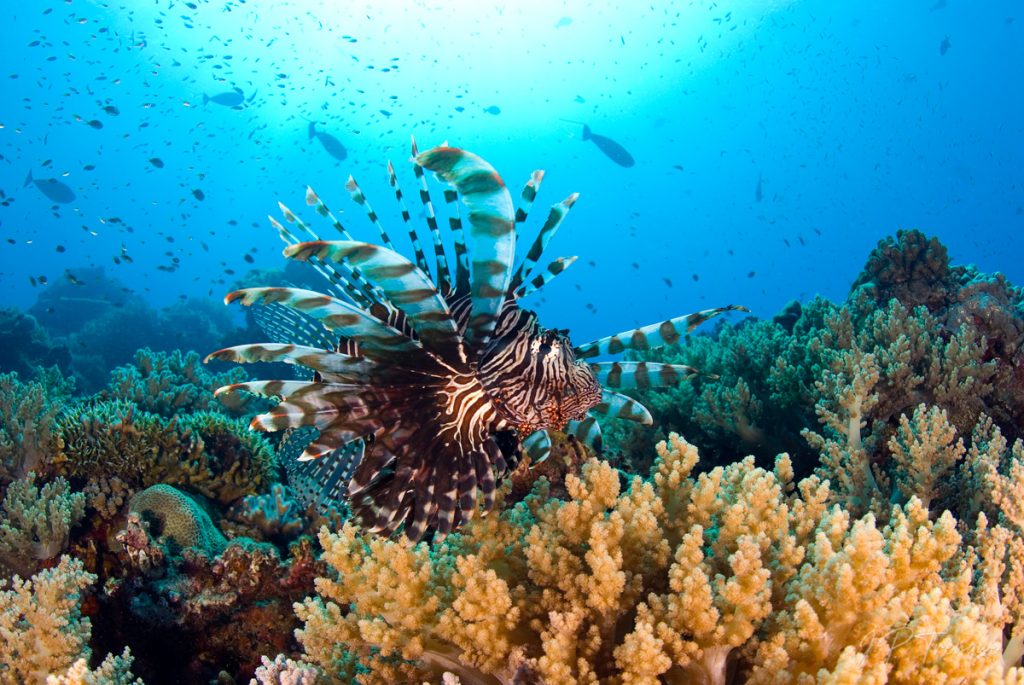 The gallery was not found!
Information box – LOTS TO SEE ON LAND TOO
If you decide to take a holiday in Layang Layang, you should also take some time to visit the land. North-east Borneo has a lot to offer, such as treks up Mt Kinabalu or rainforest walks around KK as the Sabah capital is affectionately known. If you'd like to chill-out, then a steam train trip on the North Borneo Railway will take you back in time. Venturing further, the town of Sandakan is only a short flight away and from there, you can visit the Sepilok orang-utan sanctuary, travel up the Kinabatangan river to see more wildlife such as proboscis monkeys, famous for their long funny noses, or visit the smelly Gomantong caves showcased in Planet Earth for their edible birds nests.
If you decide to spend time on mainland Borneo, malaria tablets and mosquito repellent are recommended in places.
Information box – LAYANG LAYANG PHOTO CONTEST
Every year, the resort organises an underwater photo competition with an impressive array of prizes to be won, totalling over 30,000 US$. Spanning over 6 days, the shoot-out competition rewards the best macro and wide-angle images and the dives are organised around the competition schedule.
Held mid July 2007, the last edition spanned over 6 days and saw 26 photographers competiting for the top prize in each category – a one-week stay in Layang Layang AND a one-week stay at Borneo Divers on the island of Mabul for 2 people. Judges and presenters for the week included Stephen Wong from Hong Kong, Dr Kurt Svrcula from Malaysia, Settimio Cipriani from Italy, and Mike Veitch from Yap. Australian photographer Bradley Cox will have a busy holiday schedule this year, after winning both categories.
Fore more information about this year's competition, check-out www.layanglayang.com or email layang@pop.jaring.my.
TRAVEL FACTS
JP's flights were organised by the Malaysian Tourist board and Hidden Depths Dive Tours (www.hiddendepthsdivetours.com). His accommodation was organised by Layang Layang Island Resort.
WHERE IS IT?
Layang Layang sits 300km North-west of the town of Kota Kinabalu in Borneo.
HOW TO GET THERE
There are 3 flights a week from Kota Kinabalu (Terminal 2) to Layang Layang and daily flights from the London to Kota Kinabalu via Kuala Lumpur.
VISAS
None needed
WHEN TO GO
March to May is the peak season while the monsoon can bring a lot of wet weather beetween November and February
LEVELS OF EXPERIENCE
Easy – intermediate
LANGUAGE
Bahasa Malaysia. English is spoken throughout the resort.
CURRENCY
Malaysian Ringgit (1GBP=6.5MYR). Payments by credit card are accepted.
TIME ZONE
GMT+8
HEALTH
No inoculations required. The island is fumigated weekly and the risk of malaria is very low.
ELECTRICITY
240V – British 3-pin plug
NITROX / TRIMIX / REBREATHERS
No
TOUR OPERATORS
Hidden Depths Dive Tours – www.hiddendepthsdivetours.com – 01722 501 692
Tony Backhurst Scuba – www.scuba.co.uk – 01483 271 765
Divequest – www.divequest.co.uk – 01254 826 322
Divetours – www.divetours.co.uk – 01244 401 177