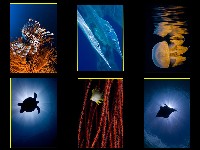 I don't often enter competitions anymore so I was really thrilled to win the presigious BSoUP Open Portfolio this month.
This portfolio contains a mix of images from Layang Layang, Sipadan, Si Amil, Maratua, Kakaban and Sharm el Sheikh.
More information on this portfolio is available on the BSoUP website.